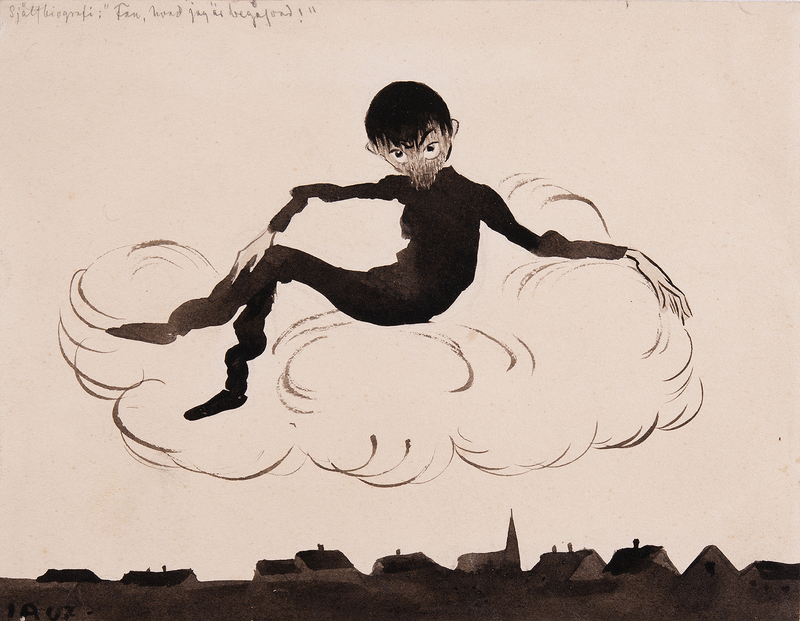 This site is dedicated to the Swedish painter and illustrator Ivar Arosenius (1878-1909).
Arosenius is best known for the illustrated children's book Kattresan ("Cat Journey"), published after his early death from hemophilia. During his brief career, he was the leader of a circle of bohemian artists in and around Gothenburg. A small gallery in the Gothenburg Museum of Art is dedicated to his work and that of his compatriots.
Arosenius's paintings approach Expressionism, but the unguarded simplicity and playfulness of his work sets it apart from that of his contemporaries in Germany.
Biographical information on this artist in English is scant, but one clear thing is that his medical condition was poorly understood and more or less untreatable. Images of death and blood work their way into Arosenius's work, by turns maudlin, somber, or cartoonish.