About Georgia O'Keeffe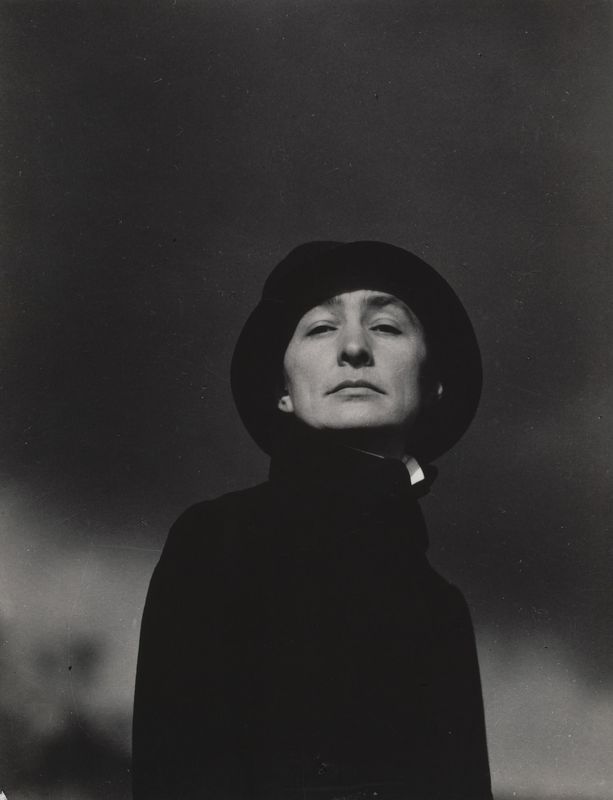 Wikipedia Entry:
Georgia Totto O'Keeffe (November 15, 1887 – March 6, 1986) was an American artist. She was best known for her paintings of enlarged flowers, New York skyscrapers, and New Mexico landscapes. O'Keeffe has been recognized as the "Mother of American modernism".
A substantial part of her estate's assets were transferred to the Georgia O'Keeffe Foundation, a nonprofit. The Georgia O'Keeffe Museum opened in Santa Fe in 1997. The assets included a large body of her work, photographs, archival materials, and her Abiquiú house, library, and property. The Georgia O'Keeffe Home and Studio in Abiquiú was designated a National Historic Landmark in 1998, and is now owned by the Georgia O'Keeffe Museum.
In 1996, the U.S. Postal Service issued a 32-cent stamp honoring O'Keeffe. In 2013, on the 100th anniversary of the Armory Show, the USPS issued a stamp featuring O'Keeffe's Black Mesa Landscape, New Mexico/Out Back of Marie's II, 1930 as part of their Modern Art in America series.
A fossilized species of archosaur was named Effigia okeeffeae ("O'Keeffe's Ghost") in January 2006, "in honor of Georgia O'Keeffe for her numerous paintings of the badlands at Ghost Ranch and her interest in the Coelophysis Quarry when it was discovered".
O'Keeffe holds the record ($44.4 million in 2014) for the highest price paid for a painting by a woman.